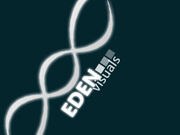 Lead actor in the popular HollywoodHalo Machinima group. Also the founder of the Machinima group Eden Pictures which has produced many original works. He is now an admin at TheDigitalSet.com and produces the sites official podcast.
Machinima
Edit
Fathom Hoax
Edit
In July of 2007 a highly anticipated project was announced. The project involved BlackouTT, SodaGod, Jamie98s and Fantasy Cubed. It was entitled "Fathom" It was released as a trailer which featured superb editing and many special effects which led viewers to think the finished project would be one of the biggest machinimas ever produced, however it turned out to be a prank by SodaGod. The finished project was completely different than what the trailer portrayed.
Ad blocker interference detected!
Wikia is a free-to-use site that makes money from advertising. We have a modified experience for viewers using ad blockers

Wikia is not accessible if you've made further modifications. Remove the custom ad blocker rule(s) and the page will load as expected.