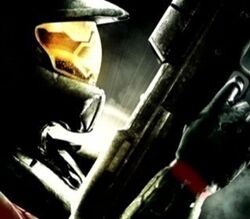 Darknal, or Chris Thake, is a machinima director. He is perhaps best known for creating the machinima series The Forgotten Spartans.
The Forgotten Spartans
Edit
For more info, see The Forgotten Spartans here.
The project was originally created by Darknal as an attempt to see if he could make it, and he wasn't intending to make a massive series, although due to popular demand, the project was continued.
External Links
Edit
Ad blocker interference detected!
Wikia is a free-to-use site that makes money from advertising. We have a modified experience for viewers using ad blockers

Wikia is not accessible if you've made further modifications. Remove the custom ad blocker rule(s) and the page will load as expected.