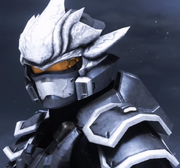 Jack HF is a Machinimator within the Halo Machinima community. His older works included 'Remembrance' but is known for the hit Halo 4 machinima 'Deus Novus'. His most recent work is the dark comedy SlaveHunter, which has been very positively recieved.
Machinima Works
Edit
The majority of Jack's older works, such as Derek and Wake, have been removed due to restructuring of his YouTube channel.
Jack HF is often thought to be a sociopathic embryo, waiting for his first kill. He is in fact; silly.
Jack enjoys a variety of cringe content.
Jack is mythically feared, with many titles and claims. He is known as "ShitTalker" "Jack and his private army of thugs"
Jack was a former admin/moderator at Machinima Evoled, before the implosion of the site.
Jack Also produces a variety of SFM and GTA: V machinima content.
Jack was pregnant, he isn't anymore.
Jack at one point had to go off the grid to avoid the Candian Cyber-Mafia.
Jack was formerly involved in anti-communist warfare, including but not limited to: vandalism, assualt and shittalking.
He is believed to be the only survivor of Chernobyl.
Putin likes Jack, but dislikes his videos.
External Links
Edit
Ad blocker interference detected!
Wikia is a free-to-use site that makes money from advertising. We have a modified experience for viewers using ad blockers

Wikia is not accessible if you've made further modifications. Remove the custom ad blocker rule(s) and the page will load as expected.