DUSK is the first ever Halo Reach Machinima to be made by Seismic Media .
It combines Halo Reach Machinima with 3D models and AI programs
The release date for DUSK is uknown but is expected to be late 2013 
The channel can be found here
 *The machinima was previously known as Negative Evac and was to run with the Halo 4 engine, this changed in production due to the machinma restrictions that Halo 4 has.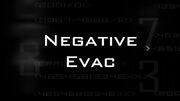 Ad blocker interference detected!
Wikia is a free-to-use site that makes money from advertising. We have a modified experience for viewers using ad blockers

Wikia is not accessible if you've made further modifications. Remove the custom ad blocker rule(s) and the page will load as expected.