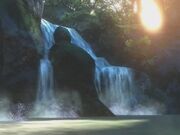 Oh So Beautiful is a series by Jamie98s. It showcases all the scenery and beautiful areas in Halo. The series first episode was created on July 8, 2005. There has been 6 versions so far. Episodes 1-4 were eventually re-filmed and combined into one episode. A Halo 3 edition was made, it consisted of campaign footage only. It was mentioned in one of Bungies Weekly Updates
" In a rare spurt of value and awesome, a link was passed around internally at Bungie this week from our own Halo 3 Forums. User Jaime98 created a machinima montage to some of the more subtle elements of Halo 3's visuals. A bunch of the things shown in the video were things I'd overlooked while steamrolling my way through Campaign before and after the game shipped. "
There have also been many Spin-off versions of the series created by various people. Such as
Oh So Betaful (a look at Halo 3 during the Beta - by ClearviewPro
Oh So Beautiful Shadowrun (A look at the elements of the video game "Shadowrun" by Trigger119
External Links
Edit
Oh So Beautiful Halo 2 Edition Kochinima
Oh So Beautiful Halo 3 Edition Kochinima
Oh So Beautiful early versions 1 2 3 4
Oh So Beautiful Shadowrun Youtube
Oh So Betaful Youtube
Ad blocker interference detected!
Wikia is a free-to-use site that makes money from advertising. We have a modified experience for viewers using ad blockers

Wikia is not accessible if you've made further modifications. Remove the custom ad blocker rule(s) and the page will load as expected.