SubsonicFire:
SubsonicFire is a machinima maker that is well known for his HMV's and his shorts. He is the creator of 7C Productions, and his most popular machinima is 7C - HMV. 7C Productions is a production of his that created a diversity of different kind of genres for his machinima. Most of his machinima revolves around Halo 3 and Halo Reach. He has built his machinima's from the ground up from basic video editing software now to highly advanced effects in after effects. He has a movie project which is still in development called "Outbreak" which the story bases around one soldier that is in between two conficts while he finds the truth of who made the infection and how it broke out from its origin place. Details of the release of the series hasn't been confirmed yet. But fans still wait for the upcoming episodes that SubsonicFire has instore for them.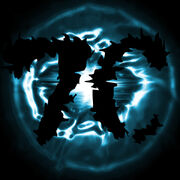 His recent machinima are:
- Outbreak The Movie
- An Update Interuption
- What the nuke?
- Outbreak teaser
Currently he is still working on the Outbreak project and still working on other mysterious projects. Nothing has been confirmed yet.
So far hasn't been making machinima's lately or probably working on Outbreak The Movie as of right now.
Ad blocker interference detected!
Wikia is a free-to-use site that makes money from advertising. We have a modified experience for viewers using ad blockers

Wikia is not accessible if you've made further modifications. Remove the custom ad blocker rule(s) and the page will load as expected.